Israel opens new international airport, named for Ramon - January 21, 2019
Israel inaugurated a new international airport Monday in its desert south, meant to boost tourism to the nearby Red Sea and serve as an emergency alternative to Tel Aviv's Ben Gurion Airport in times of conflict. The Ilan & Asaf Ramon Airport airport is named for Israel's first astronaut, and for his F-16 pilot son. Source: Times of Israel
Rona Ramon, widow of Columbia astronaut Ilan Ramon, passed away - December 17, 2018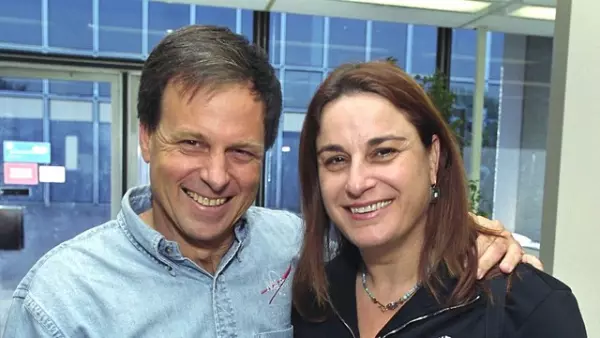 Rona Ramon, widow of Columbia Space Shuttle astronaut and IAF hero Ilan Ramon, has passed away at the age 54 after battling cancer.
Mrs. Ramon was survived by three children.
Israel National News
60th birthday of Ilan Ramon - June 20, 2014
On June 20, 2014 Google posted the following image as Google Doodle on Google search pages that were served in Israel.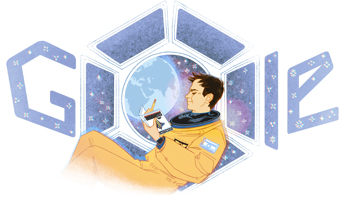 The image was created by Jon Wiley and Micheal Lopez
Fourth Anniversary - February 1, 2007
On Tuesday, January 30, 2007, Ben-Gurion University of the Negev dedicated the Ilan Ramon Youth Physics Center in the Sacta-Rashi Building for Physics.
Acharai (After me!) youth movement held a three mile march in Ramon's memory from Beit She'arim to the burial site of Ilan Ramon in Moshav Nahalal.
NASA astronaut Joseph Tanner and NASA's Director of Innovative Technology Transfer Partnerships Benjamin Neumann came to Israel to participate in anniversary events.