The former mayor of Rishon Lezion, Meir Nitzan, initiated the development of a neighborhood to be named Kiryat Hataney Pras Nobel (קרית חתני פרס נובל) that would have streets named after Jewish Nobel Laureates. Along the main street of this neighborhood, a boulevard was to be established with a pedestal marking the contribution of each Jewish laureate. The Boulevard was inaugurated in 2004.
The Boulevard (טיילת) starts at the beginning of Eli Wiesel St. and continues through Henry Kissinger and Rene Cassin Streets.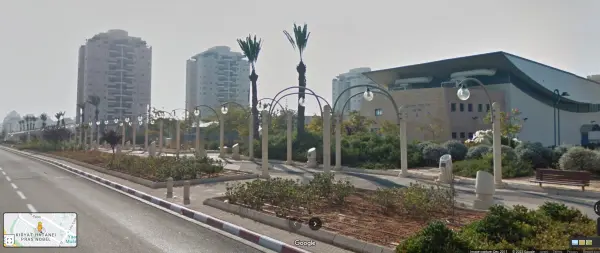 Photo 1 - A partial view of the Nobel Laureates Boulevard on Kissinger St., Rishon Lezion.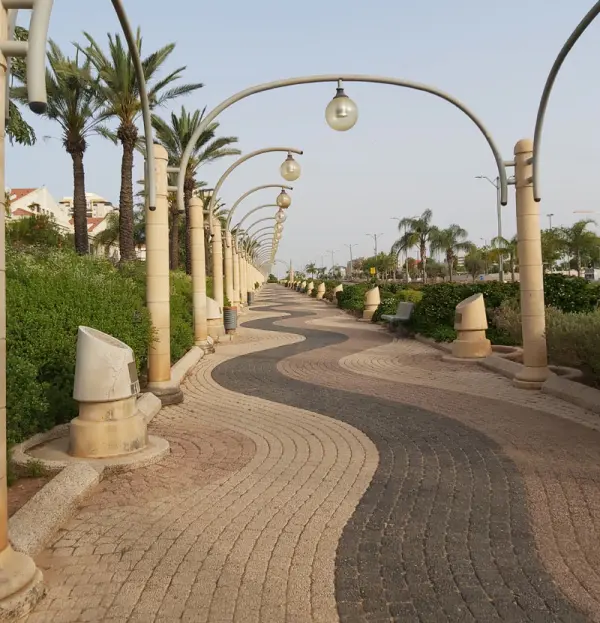 Photo 2 - A close-up view of the Boulevard. Each pedestal with a slanted top carries a plate with the name of a laureate and an inscription of the Nobel prize citation in English and Hebrew.
The signs at the beginning of each section of the Boulevard note its purpose and the names of the people involved in the project. The Scientific advisor of the project, Prof. Israel Hanukoglu, is the founder and editor of the Israel Science Technology Directory and was a resident of Rishon Lezion at that time.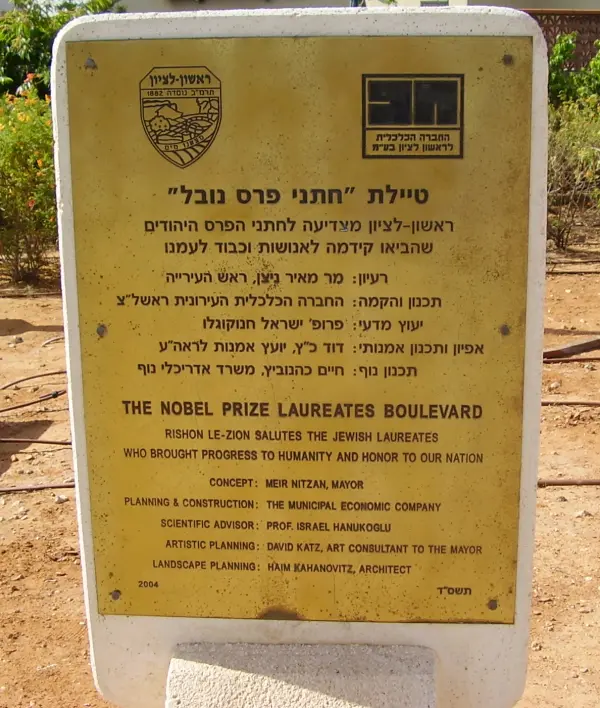 Photo 3 - The top two images on the sign are the logos of the Rishon Lezion Municipality, and the Rishon Lezion Economic Company, Ltd.
English text:
THE NOBEL PRIZE LAUREATES BOULEVARD
RISHON LE ZION SALUTES THE JEWISH LAUREATES WHO BROUGHT PROGRESS TO HUMANITY AND HONOR TO OUR NATION
| | |
| --- | --- |
| CONCEPT: | MEIR NITZAN, MAYOR |
| PLANNING & CONSTRUCTION: | THE MUNICIPAL ECONOMIC COMPANY |
| SCIENTIFIC ADVISOR: | PROF. ISRAEL HANUKOGLU |
| ARTISTIC PLANNING: | DAVID KATZ, ART CONSULTANT TO THE MAYOR |
| LANDSCAPE PLANNING: | HAIM KAHANOVITZ, ARCHITECTS |
Hebrew text:
טיילת חתני פרס נובל
ראשון לציון מצדיעה לחתני הפרס היהודים שהביאו קידמה לאנושות וכבוד לעמנו
| | |
| --- | --- |
| מר מאיר ניצן, ראש העירייה | רעיון: |
| החברה הכלכלית העירונית ראשל"צ | תכנון והקמה: |
| פרופ' ישראל חנוקוגלו | יעוץ מדעי: |
| דוד כ"ץ, יועץ אמנותי לראה"ע | אפיון ותכנון אמנותי: |
| חיים כהנוביץ, משרד אדריכלי נוף | תכנון נוף: |
The photo below shows one example of the pedestal structure for each Nobel laureate. The top circular medal includes the year of the award in the center of the medal. The name of the laureate, the country, and the prize field are shown in both Hebrew and English. The sign on the side of the pedestal includes the Nobel citation in Hebrew and English.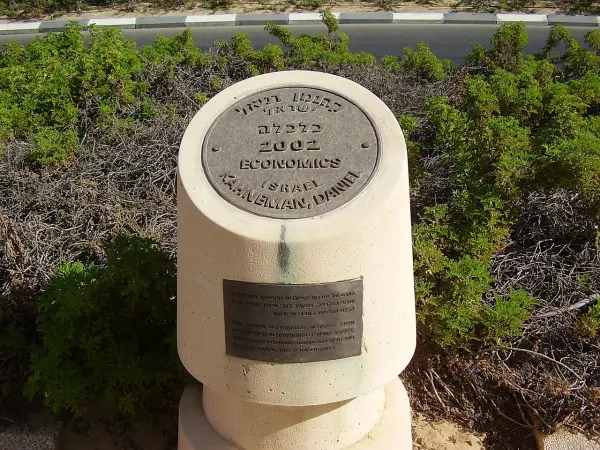 Photo 4 - The pedestal for 2002 Nobel Laureate Daniel Kahneman.
Photo 2 was adopted from Streetsigns.
Photo 4 was taken by Dr. Avishai Teicher.